Joe Schutt, Green Realtor


Metro Boston's Green Real Estate Resource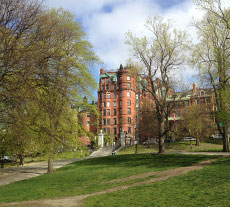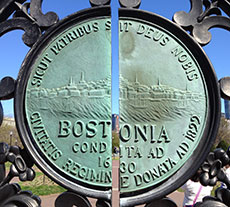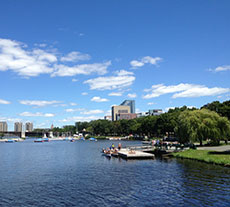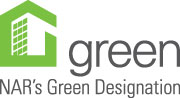 As an National Association of Realtors (NAR)
Green
Designee I have advanced training in seeking out, understanding, and marketing homes with green features. I can help you separate fact from fiction and make informed decisions regarding green real estate. Feel free to contact me with any questions about greening your life and home.
What Is the NAR Green Designation?
The National Association Of Realtors' (NAR) Green designation was created for real estate professionals who seek an in-depth understanding of "what green means" for every aspect of real estate and in response to the growing demand for green expertise in the marketplace. Every NAR Green designee has been specially trained in green building principles and practices, regulatory issues, sustainable communities and land planning, green living, and much more.
Why Choose An Agent Who Is An NAR Green Designee?
Because energy-efficient, or green homes have a greater perceived value, they may sell better than standard homes, even in a slow market. In fact, 78 percent of home buyers say they would favor an energy-efficient home over another. Therefore, home sellers looking for a competitive edge will be sure to feature their home's green features. But how does a home buyer sort the facts from fiction? Use a green realtor and you'll have a partner to help you find a truly green home.
Benefits Of Using A Green Realtor
I have access to listing resources that allow me to search for green-friendly features, like solar power and energy-efficient appliances.
If you want to buy a newly built property, I know which developers specialize in green home building in your desired neighborhood.
I can speak knowledgeably about the most beneficial energy-efficient features for homes in our region, as well as help you sort out green home certifications.
Even if the house you really like lacks the green-friendly features you want, I can point out possible retro-fits and steer you toward local sources for green remodeling professionals and sustainable products.
As a green realtors I am part of a network of green professionals serving the real estate market, so I will be able to help you find green mortgages as well as energy raters and home inspectors who have education about green features.
Using A Green Realtor Helps You Go Green Because…
As a knowledgeable green realtor I can help you sort from the marginally green homes and find a truly green one that can effectively reduce your carbon footprint. Homes in the US are responsible for 21 percent of the nation's energy use and emit 335 million metric tons of carbon into the atmosphere each year. In contrast, finding a home built or remodeled to green standards, such as an Energy Star or LEED (Leadership in Energy and Environmental Design) certified home, can cut energy use by 15 to 30 percent, which means fewer greenhouse gas emissions and lower utility bills. The green-conscious home buyer is not limited to just buying an energy efficient home, however. As a green realtors I can help you define the green qualities most important to you: energy efficiency, indoor air quality, water efficiency, resource efficiency, and site management.
Green Real Estate Incentives + Resources »

---