White Glove Relocation Services

Whether your plans find you moving across the country or across the world, the Joe Schutt Team has your transition covered working in conjunction with Unit Realty Group's professional relocation specialists. In or out of the Boston market, your move will be made smoother and less stressful when a trained relocation expert is there to help.
Boston Real Estate Relocation Services To Or Away From Boston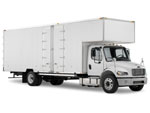 Moving To The Boston Area
I'll provide you with all the information you'll need to make a well-considered decision when it comes to selecting a neighborhood and buying your new home. My relocation service offerings include materials related to schools and area guides as well as personally conducted community and property tours focused on your real estate needs and wants.
Moving From The Boston Area
I'll help you select an affiliate broker in your destination city who will best suit your home buying needs. If you will need to sell a property before you go, I can help with need too. Being a metro Boston area real estate marketing professional I will able to customize a real estate marketing plan that will meet your requirements and garner your property maximum exposure to the widest array of qualified buyers.
Let My Network Work For You
In addition to providing a full portfolio of relocation services, I have established relationships with major corporations and real estate companies in Boston, New England and around the world. These relationships create a strong stream of business and represent multiple sources of potential buyers for properties listed with Unit Realty Group.
Members of our staff have earned the Employee Relocation Council's Certified Relocation Professional designation—the industry's premier certification. This achievement signifies our commitment to excellence in meeting today's needs of our corporate clients, transferees and industry partners, as well as our local customers and clients.
Relocation Services Include:
Individual needs assessment and counseling
Relocation guides
Home marketing assistance
Home finding assistance
Mortgage pre-approval
Temporary living coordination
Move management services

Relocation policy review and writing
Expense tracking
Group move management
Rental assistance
Candidate/ community area tours
International assimilation services
Home purchase programs—buy out, amended value and buyer value option
Help For All Your Relocation Needs
I reside in Boston, however my business takes me everywhere. Please consider me if your circumstances require you to sell, buy or rent anywhere in the world. Further if you are a real estate agent looking to refer a client into the metro Boston market, I am glad to assist. Contact me today. I look forward to working with you!