Midtown Real Estate

Joe's commitment to client service and knowledge of the real estate market make him an invaluable asset to his clients. — Scott D. Kriss, Esq.
Use the menus to the left to narrow your Midtown Real Estate search. Get:
Neighborhood "for sale" info and maps
MLS info for luxury condo buildings
Market trends and more!
Continue reading below the map for a brief introduction to Midtown which you may find useful.
Current Midtown Real Estate For Sale Map
Select your desired price range and then click "SEARCH NOW" to view MLS listings for condominiums, houses, luxury real estate, lofts, luxury condos, townhouses and properties in Boston's Midtown District.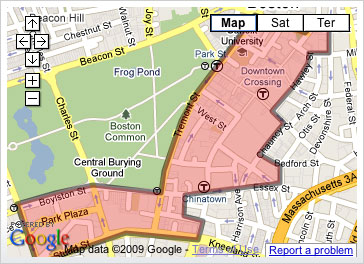 Midtown is not an officially recognized neighborhood of Boston, Massachusetts. It is largely an upscale residential, cultural, retail, and commercial office district. Midtown and neighboring Beacon Hill are considered among Boston's most expensive residential real estate markets, with properties regularly selling for millions of dollars.
Midtown is a thirty block, 140-acre section in the heart of the Boston that links several downtown districts: Beacon Hill, the Financial District, Government Center, the courts, Boston Common, the Theater District and Chinatown. The Midtown real estate market as we know it today, is the product of many orchestrated urban renewal projects and features some of Boston's newest luxury full service residential condo buildings.
Midtown Real Estate: The Neighborhood Defined
Midtown is located in one of Boston's most historically and architecturally resonant areas. It is roughly bounded by Boylston, Tremont, School, Washington, Stuart and Arlington Streets.
Unlike many other parts of downtown Boston, Midtown was neither fully planned (like Beacon Hill, the Back Bay, or the South End), nor completely rebuilt after a great fire, or urban renewal clearance (like the Financial District, Government Center, or the West End). Rather, it grew organically meaning no particular architectural style predominates and for this reason it retains some of the city's oldest architectural treasures and much of its original street pattern.
How May I Assist You? / Ask A Question...
If this day finds you considering making a move into a future, or out of a present home, please contact me. It has been my good fortune to work with innumerable home buyers and sellers over the years and it will be my pleasure to work with you too. I look forward to working with you!